The Real Estate Legacy Group
Anthony & Silvana
---
The Real Estate Legacy Group
Anthony & Silvana
Phone:
Phone:

M:

(216)299.2359 | (216)347.9990

(216)299.2359 | (216)347.9990

mobile
Office:
Office:

Coldwell Banker Schmidt Realty

8915 Brecksville Rd
Brecksville, OH 44141
About Anthony (Partner at RELG):
Anthony Colantuono has been one of Coldwell Banker's leading Realtors since 2002.  Anthony is best known for being energetic, passionate, and knowledgeable.  He likes to provide expertise and guidance to his clients from beginning to the end of their transaction.  He takes pride in the strong trust-based relationship he builds with buyers and sellers that continues well beyond closing day.  Specializing in residential real estate in all price ranges and property type.  Teamwork, technology, passion for real estate, and negotiating is what motivates him in the competitive world of real estate.  His clients return again and again because of his top-notch service and results.  His goal is to always exceed your expectations. Anthony welcomes your business and will make sure that his experience will move you!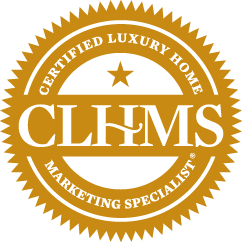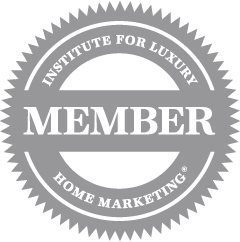 #1 Team For CBSFOC in Northeast Ohio
CABOR Professional of the year award (Since 2002)
OAR Award of Achievement (Since 2002)
Certified Relocation Specialist
Certified Global Luxury Agent
Certified Luxury Home Marketing Specialist
Mega Million Dollar Producer
Top 1% of Coldwell Banker Schmidt Realty/SFOC  
About Silvana (Partner at RELG):
Silvana DiBiase #1 producer since 2001 and Office Top Producer since 1993 for Coldwell Banker Schmidt Realty. Silvana's secret to her success is her integrity, her effective negotiation skills, in-depth community and market knowledge.  Silvana is known as the "go to" agent with a reputation for protecting her clients' interest. Silvana is well-respected for her professional track record, high ethical standards, being honest, being hard-working, and most importantly being accessible to her clients'.  She prides herself on having over 29 years of loyal clientele, referrals, and repeat business.  
#1 Team For CBSFOC in Northeast Ohio
#1 producer for CBSR 2001-2017
Top Office Producer since 1993
Consistent Award Winning Top Producer
Certified Relocation Specialist
Certified Global Luxury Agent
Certified Luxury Home Marketing Specialist
Top 1% of Coldwell Banker Schmidt Realty/SFOC  
Member of the Million Dollar Guild
As agent's who's are expert's in this local area, We bring a wealth of knowledge and expertise about buying and selling real estate here. It's not the same everywhere, so you need someone you can trust for up-to-date information. We are eager to serve you. Here are some of the things we can do for you.
Find Your Next Home
You need someone who knows this area inside and out! We can work with you to find the right home at the right price for you, including all the neighborhood amenities that matter - not to mention the essential criteria you have for your ideal home
Sell a Home
When it's time to move, you need someone who will advertise your home, show to prospective buyers, negotiate the purchase contract, arrange financing, oversee the inspections, handle all necessary paperwork and supervise the closing. We can take care of everything you need, from start to close.
Consult on Home Selling Tactics
Oftentimes buyers don't visualize living in your home the way you do. We can make your home attractive to its ideal audience - which can help you get top dollar. Things like staging the home, making repairs or minor improvements, or even simply painting the walls can be the difference between a home resting on the market and one that's sold fast.
We have extensive market knowledge

Buyer & Seller's Agent

Luxury Homes

Move Up Buyers

1st Time Home Buyers

Land Development & Commercial Expertise

Residential property specialist in Cuyahoga, Summit, Medina, and surrounding counties.
CABOR Professional of the Year Award

OAR Award of Achievement 

Certified Relocation Specialist

Certified Global Luxury Property Specialist (Luxury Homes)

Certified Luxury Home Marketing Specialist

Mega Million Dollar Producer

Top 1% of Coldwell Banker Schmidt Realty
Recommendations
"Anthony was awesome!!! He was very patient with us in finding the home of our dreams! It only took us 41 houses to look at and find the right one. Thanks Anthony for all the showings!! ?? Can't wait to have you over for our first BBQ."
  -Lisa , Client
"We had our house up for sale for 13 months without an offer. We made the decision to switch realtors and go with Silvana and Anthony. They had an offer for the house in 6 days and helped to close it in 23 days. They were always available when I needed them and kept me up to date on all issues. They were awesome to work with! I would highly recommend them! They get the job done!"
  -Kelly S., Client
"We had a great experience with Anthony. Very prompt, and thorough, and helped us close on the date we requested! We would recommend him to anyone looking for a home in the Cleveland area."
  -Adam Hoy, Client
"Anthony sold our home in Strongsville quickly and for the full asking price. He takes wonderful pictures and writes a great description of the property. He was also very patient with us as we searched for a new home. He is very responsive to questions and has strong industry knowledge. I would highly recommend Anthony to anyone looking to buy or sell a home."
  -Jason T., Client
"Anthony goes above and beyond of what is expected when having a realtor. He works around the clock seven days a week to ensure that his clients are guided in the right direction when purchasing their new home. He is very professional and extremely knowledgeable in all areas and treats his clients like they are apart of his family. Highly recommended!"
  -Jeff K., Client
"Anthony was the listing agent for the home we bought in May 2017. We contacted him for a showing and he got us in the same day. Over the next ten days, he showed us all the comparable homes in Brecksville so that when we signed a deal on our house we knew we had made the right decision. Anthony provided us with invaluable guidance before and after closing. He is knowledgeable, courteous and professional. We recommend him without hesitation to anybody looking to buy or sell. Thank you Anthony. You not only got us into our "dream home" but we made a new friend in the process!"
  -Jim, Client
"We sincerely enjoyed working with Anthony. Nobody knows this area better than him! He was extremely professional, patient, honest and detailed. He definitely exceeded our expectations. We highly recommend working with Anthony Colantuono."
  -Erin, Client
"We have known Anthony for years and have been extremely pleased with his professionalism and work ethic when it came to selling our home. He was able to accomplish this in 2 business days! His industry knowledge is great and has several contacts that helped expedite our selling process. Would highly recommend his services."
  -JP, Client
"I put my house on the market as a FSBO. I listed it only on Zillow. Anthony brought the buyers to me, took care of all of the paper work, and understood exactly what I was looking for (price) while keeping his clients best interest in mind. The "negotiating" did not take long at all. When he was with his clients, you can tell that he genuinely cared about them. The surprising thing was, you can tell that he genuinely cared about my family as well. He is a very nice, compassionate, and trustworthy professional that I would choose as a realtor if I would to go through the process again. Thank you, Anthony for making the process so easy!"
  -Brad M., Client
"Awesome home selling experience! Anthony worked hard to get our house sold. Very professional but friendly. Would recommend to anyone looking to sell their home."
  -Jane G., Client
"Anthony did a great job recommending some small things to do to make the house more attractive to potential buyers. He was always available for questions, did excellent with the photos of the house and was a strong negotiator with the sale price. I would highly recommend him if you are looking for a Real Estate Professional."
  -Jason T, Client
"I was referred to Anthony by a friend and had a great experience! I would highly recommend him. He listened to what I wanted and found me houses that fit my needs and stayed in the budget I asked for. He also pointed out some issues I would have missed saving me time and money. His knowledge of the market and what to look for when viewing a home was so helpful since I'm a first time buyer. When I found the perfect house and quickly submitted an offer - we ended up in a bidding war! With Anthony's guidance I won on my first counter at an offer I felt was fair and reasonable without overpaying. He is truly a professional. He responded quickly to my questions and fit viewings into my crazy schedule at odd hours. You won't find a more helpful or knowledgeable realtor and he was fun to work with too! :) Definitely get in touch with Anthony if you want someone who can help make the experience easy and fun!"
  -Melissa, Client
"Anthony sought to fully understand my personal situation and advised me accordingly. He accurately identified and removed obstacles at all points during the process. He moved at the speed I was comfortable with - in this case it was accelerated. He never attempted to change my mind and completed all specific requests. He is a professional and a pleasure to work with."
  -Joann, Other
"Simply put, Anthony was great! We found the house online one Sat. Morning. Called one of the agent listings at the bottom of the page. Got a call from Anthony and set up an appointment the same day. Saw the house, fell in love with it, put an offer in and got it accepted the same day! That was just the beginning of the adventure. Had difficulty with the loan company requesting my tax transcript a week before closing and a day after I did my taxes! Extending the closing, finally closing, having a couple small issues with the house after closing. Through all of that Anthony was always available. Called me with updates, I didn't have to chase him down. He made what should have been a stressful/difficult process smooth just by staying on top of everything for me while I was busy working ect. We had an agent prior to calling Anthony but we had given up on them because it felt like they given up on us a long time ago. I always tell my salespeople that people don't buy cars everyday. It's up"
  -Jason, Client
"If you want you home sold by someone who gives you excellent service, very professional and communicates frequently. Then you need Anthony as your agent. His attention to detail and making sure things went smoothly was a blessing. We couldn't of asked for a better Agent. He sold our home in 11 days. Our previous agent couldn't do it in 6 months. I would highly recommend him to anyone I know that is buying or selling their home, because as far as we are concerned, he is the best. Thank you Anthony 8/24/2015"
  -Ann, Client
"Anthony helped us buy and sell our home. He sold our home in two days! He knows the market and what people want. There is not one negative thing to say about him. He is professional, extremely knowledgeable, and makes you feel like you are his only client. I highly recommend him to anyone! 8/24/2015"
  -John, Client
"Anthony was a huge help in our home search. He was responsive throughout the process, and willing to put the time in to ensure we found the home we were looking for. I was so impressed with his help that I am currently working with him to help me find an investment property. I highly recommend Anthony as an agent 9/25/2015"
  -Mark, Client
"We had a great experience with Anthony. He was responsive and extremely knowledgable. He and his associate helped us sell and buy our new home. He is very contacted and has very good negotiation skills. 9/29/2015"
  -Charbea, Client
"I am very pleased to have met Anthony Colantouno at an Open House early in our home buying process. Anthony is a true professional. He made our home buying and selling experience exciting and pleasurable. Throughout the process I found him to be knowledgable, enthusiastic, resourceful, accessible, patient and so helpful. I highly recommend Anthony Colantouno for your Realtor. "
  -Stacy and Nate, Client
"Anthony came highly recommended from an acquaintance who recently sold their home in Brooklyn, Ohio. We listed our home with Anthony and he was able to sell in 2 months! We were thrilled as we were hoping to move before the winter weather arrived. We recently closed on our home and Anthony handled everything in a professional manner. He always answered our texts and e-mails promptly. 10/14/2015"
  -Gretchin, Client
---